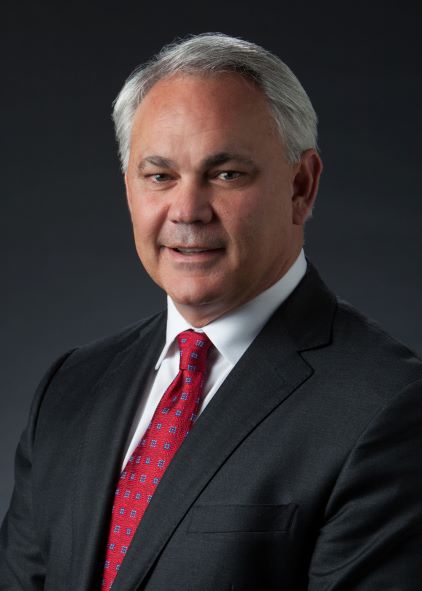 John F. George Jr., M.D., possesses a unique combination of business development, investment management and clinical management expertise. Dr. George is President and CEO of BRF, an economic development organization establishing North Louisiana as a preferred destination for high growth initiatives. Diversifying the region's economy is its mission. It fulfills this mission through initiatives that start, recruit and retain businesses. Dr. George is responsible for the expansion of BRF's economic development initiatives, which include Shreveport Next, EAP (Entrepreneurial Accelerator Program), Envision Research, the Center for Molecular Imaging and Therapy, the Digital Media Institute at InterTech, and New Louisiana Angel Funds 1 and 2, all housed at BRF's InterTech Science Park with 325,000 square feet of specialized facilities and 26 tenants. Under Dr. George's leadership, BRF also leads educational programs through its EdVentures high school STEM initiatives to grow a technology and knowledge-based workforce.
Included among his accomplishments at BRF is the organization's transitioning of the state's former public safety net hospital system in North Louisiana to University Health System, the hospital partner of the LSU School of Medicine in Shreveport. Dr. George and key leadership led UHS and its 3,200 employees through a financial turnaround while increasing service to underserved patients. Dr. George and UHS leadership were responsible for bringing over $160 million more to the region by increasing contracted payments to the medical school from approximately $40 million to approximately $108 million and increasing commercial insurance payments by $100 million (and took legal steps to protect this revenue stream, which was essential to the hospitals' survival). In 2018, Dr. George and BRF leadership sold UHS to Ochsner Health System, the largest healthcare system in Louisiana.
Dr. George owns and operates G6 Management, a private investment firm. Prior to starting G6 Management, Dr. George co-founded and led the development of LifeCare Management Service, LLC, a long-term acute care hospital system. Through hospital startups and acquisitions spearheaded by Dr. George, LifeCare owned and operated 20 hospitals in nine states with 3,000 employees managing more than 1,200 patients per day and with annual revenues of $320 million. In addition to his leadership role, Dr. George also headed the implementation team that opened and operationalized each of the hospitals started by LifeCare. In 2005, LifeCare Management was purchased by the Carlyle Group.
Dr. George and his wife, Nicole, live in Shreveport with their daughter, Angelle. He has four sons, Tripp, Graham, Crawford and Bishop.
He holds a B.S. from Centenary College of Louisiana and an M.D. from the LSU School of Medicine in Shreveport.
Among notable current board memberships are the Committee of One Hundred, the Eighth Air Force Consultation Committee, the Louisiana Health Care Quality Forum, the Louisiana Economic Development Corporation, Advanced Aero Concepts, Asteri Networks and Bia Energy. Among notable former board memberships are the LSU Board of Supervisors, the Centenary College Board of Trustees, the Association of Governing Boards of Universities and Colleges, Barksdale Forward, Shreveport Bossier Military Affairs Council, LifeCare Management Services Board and Pelican Security Network. 
Stay Updated
Sign up to join the BRF news list to get BRF news and updates delivered to your inbox.