To our friends, donors, and volunteers: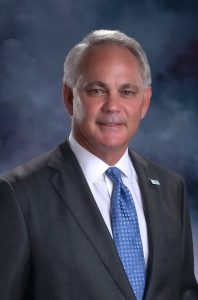 BRF will join millions of nonprofits around the world to celebrate Giving Tuesday – a global giving movement – on Tuesday, Nov. 28. It's our first time as an organization to promote our initiatives as part of Giving Tuesday, and I hope you will consider joining us in our work to grow and diversify our region's economy. This 24-hour giving challenge will support the innovative programs of BRF – from education to entrepreneurship and research – that stand to build a better future for our region.
As an innovation hub and economic development organization, BRF is making a difference in Shreveport-Bossier, with initiatives that start new businesses, recruit new businesses, and retain current businesses in the region. Our Entrepreneurial Accelerator Program (EAP) and Shreveport Next divisions have created and recruited new jobs and companies in our region.
We also invest in groundbreaking research, diagnostic testing and treatments in radiopharmaceuticals for oncology, cardiology, and neurology patients through our Center for Molecular Imaging and Therapy (CMIT).
Further, we continue to grow and foster the next generation of our workforce via several STEM education programs for K-12 students and post-secondary students in the Digital Media Institute.
On this Giving Tuesday, we are asking for your support to help BRF reach its goal of $25,000 to continue this important work. Your donation will help to:
Start new businesses and create jobs.

Recruit new businesses and bring jobs to the region.

Retain current businesses and help them to grow.

Support the development of a science and technology-based workforce.

Elevate and expand drug discovery, research and healthcare options for Northwest Louisiana.
Together, we can build a bright future for Shreveport-Bossier. Please consider donating to support BRF's mission for Northwest Louisiana today. Every gift makes a difference.
To donate, please visit BRFLA.org/donate-now.
Thank you for your support!
Sincerely,
John F. George Jr., M.D.,
BRF President and CEO
#GivingTuesday is a global giving movement unleashing the power of people and organizations to transform their communities and the world. It is celebrated on the Tuesday after Thanksgiving in the United States and has grown into a worldwide phenomenon that inspires hundreds of millions of people to give, collaborate, and celebrate generosity. On this #GivingTuesday, we implore you to consider a contribution to BRF to support economic development, STEM education, and life-saving research, diagnostics and treatments.
Together, we can make a difference by growing and diversifying our region's economy.