BRF is building our region's future, one initiative at a time
BRF, headquartered in Shreveport, is an innovation hub and economic development organization establishing North Louisiana as a preferred destination for high-growth initiatives. Diversifying the region's economy is its mission. It fulfills this mission through initiatives that start new businesses, recruit new businesses and retain current businesses in the region, and through supporting the development of a science and technology-based workforce.
Economic Development
BRF's diverse economic development initiatives are in S
tarting new businesses, Recruiting new businesses and Retaining current businesses
. Our newest recruitment initiative could be called Economic Development 3.0.
ENTREPRENEURSHIP
Entrepreneurs in need of resources, services and access to capital to launch their businesses can find what they need through our team of financial analysts and angel investors.
Research
Clinical trials for new drugs and medical devices help patients and bring cutting-edge treatments to North Louisiana, strengthening patient care and our economy.
HealthCare
Our unique research and drug discovery and production capabilities, along with our PET scan facilities, increase access to healthcare and improve scientific collaboration.
Education
BRF's mission to diversify and grow our region's economy includes fostering a knowledge-based workforce, which is why we support STEM programs in local high schools.
Digital Media
Our degree-granting institute offers training in advertising design, animation, visual effects and more to students interested in joining the growing field of digital media.
REAL ESTATE
Companies looking for offices or specialized labs can find homes in our facilities or even build their own in our 60-acre smart growth park in central Shreveport.
Latest Videos
Geopolitical Strategist Peter Zeihan speaks in Shreveport at BRF's 2023 Annual Event, offering insight on Northwest Louisiana's strengths in the economies of the future.
Learn more about BRF and its initiatives at our YouTube channel.
Bobbie Cates Hicks Science and Medicine Academic Research Training (SMART) program participant Jaylen Pruiett has been named a 2023 Gates Scholar. The Gates Scholarship, funded through the Bill and Melinda Gates Foundation, is highly selective with 51,000 applicants...

EAP
The Entrepreneurial Accelerator Program (EAP), launched in 2014, seeks out and evaluates new products and ideas, and with its team of professional analysts, helps entrepreneurs determine the best business model for their product, and grooms them to present their product to investors and secure financing to launch their business.

CMIT
The Center for Molecular Imaging and Therapy, formerly the PET Imaging Center, was established as the first positron emission tomography imaging center in Louisiana. It specializes in the production and distribution of radiopharmaceuticals, technologically advanced clinical trials and research opportunities for scientists.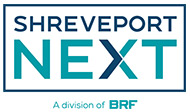 Shreveport Next
Launched in September 2020, Shreveport Next's mission is to recruit small to mid-size businesses from across the country to relocate or build new facilities in the Shreveport-Bossier area, diversifying the region's business base and bringing new jobs, taxable property, payroll, and revenue to Northwest Louisiana.

Intertech park
The InterTech Park is a 60-acre urban Brownfields, smart growth initiative located in central Shreveport. Its resident companies represent pharmaceutical, digital media, drug discovery, venture capital support and environmental industries.

Digital Media Institute
The Digital Media Institute at InterTech prepares students through a two-year associate degree in advertising design and two one-year certificates in animation, visual effects and computer graphics and interactive gaming.


EdventureS
BRF is committed to providing training and education for our community and chooses to invest in programs that cultivate a workforce with the skills, understanding, and creativity to excel in a knowledge-based economy.

Envision Research
BRF created Envision Research to pursue new research initiatives and provide support for the conduct of clinical trials toward new treatments and diagnostics, improvement of patient care and economic development of North Louisiana.
MISSION
Diversify and grow our region's economy.
VISION
Operate as a catalyst to expand and develop research, entrepreneurship and high-growth businesses in our region.
VALUES
Innovation. Collaboration. Problem Solving. Bold Action.
Stay Updated
Sign up to join the BRF news list to get BRF news and updates delivered to your inbox.