About Us
BRF was formed in 1986 as the result of an economic development study commissioned by the Shreveport Chamber of Commerce following Shreveport's economic downturn in the 1980s. Originally known as the Biomedical Research Foundation of Northwest Louisiana, BRF was created as an economic development organization with the mission to diversify and grow the region's economy.
BRF's initial efforts focused on developing the biomedical and life sciences industries, including support of LSU Health Sciences Center Shreveport.
Beginning in 2013, BRF's economic development activities began to expand into initiatives focusing on entrepreneurship, angel investing, digital media, business recruitment and more. Across its various initiatives, BRF's economic development focus is on starting new businesses, recruiting new businesses and retaining current businesses.

1986

1990

1994

1995

1997

2000

2005

2006

2011

2012

2013

2013

2014

2014

2015

2015

2016

2018

2019

2020

2021

2022
Our Start

When the price of oil dropped to $14 per barrel, many companies that were the anchors for Shreveport's economy either left town or shut down. In response, The Shreveport Chamber of Commerce commissioned an economic development study which resulted in the formation of the Biomedical Research Foundation to help diversify our economy into other industry […]
Latest Videos
A global, multimodal hub, Northwest Louisiana is in prime position to move goods across the country and around the world. This video is the first in a series showcasing the Shreveport-Bossier area's assets, infrastructure and quality of life.
Learn more about BRF and its initiatives at our YouTube channel.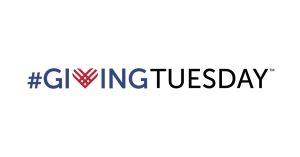 Dear Friends, Donors and Volunteers:  On behalf of the entire BRF team, I want to express our deepest gratitude for...
MISSION
Diversify and grow our region's economy.
VISION
Operate as a catalyst to expand and develop research, entrepreneurship and high-growth businesses in our region.
VALUES
Innovation. Collaboration. Problem Solving. Bold Action.
Stay Updated
Sign up to join the BRF news list to get BRF news and updates delivered to your inbox.