CMIT
The Center for Molecular Imaging and Therapy is a research organization in Shreveport devoted to developing novel radiopharmaceuticals which can lead to improved diagnosis and therapy for a wide range of diseases. CMIT actively performs radiopharmaceutical and translational research as well as clinical imaging.
About CMIT
Formerly the PET Imaging Center (PETIC), the Center for Molecular Imaging and Therapy (CMIT) was established in 1995 by BRF as one of the first non-academic, full-service PET imaging centers in the United States and the first in Louisiana. Positron Emission Tomography (PET) is a molecular imaging technique that produces images that assist in the early diagnosis and therapeutic assessment of diseases which may lead to better patient outcomes and reduced medical costs.
In 2013, PETIC expanded its mission and services to become CMIT. CMIT seeks to be a national resource for radiopharmaceutical research and molecular imaging that will provide Louisiana residents with increased access to state-of-the-art diagnostic and therapeutic technologies, as well as increasing the clinical and pre-clinical research capacity of local and regional research institutions.
In 2022, CMIT concluded a five-year, $19.5 million initiative to expand and elevate drug discovery and healthcare delivery with the goals of advancing research, increasing access to healthcare, and improving scientific collaboration. The project included consolidating all CMIT activities from three locations to one facility and adding a considerable boost to CMIT's capacity and capability.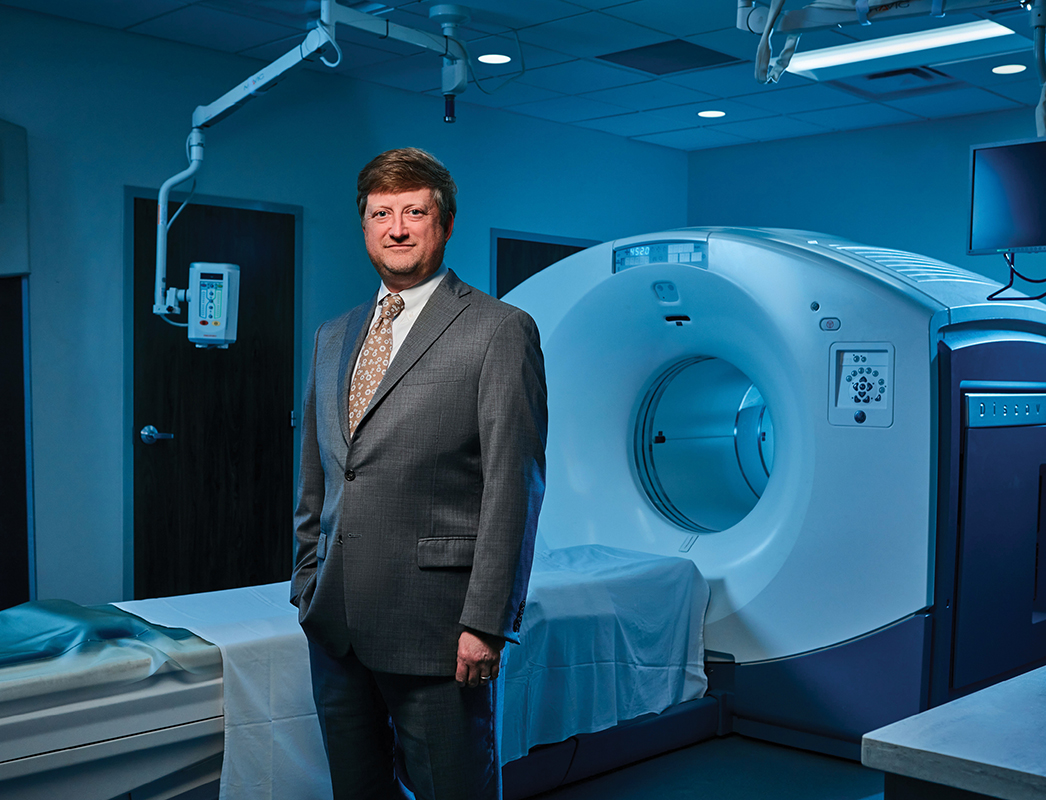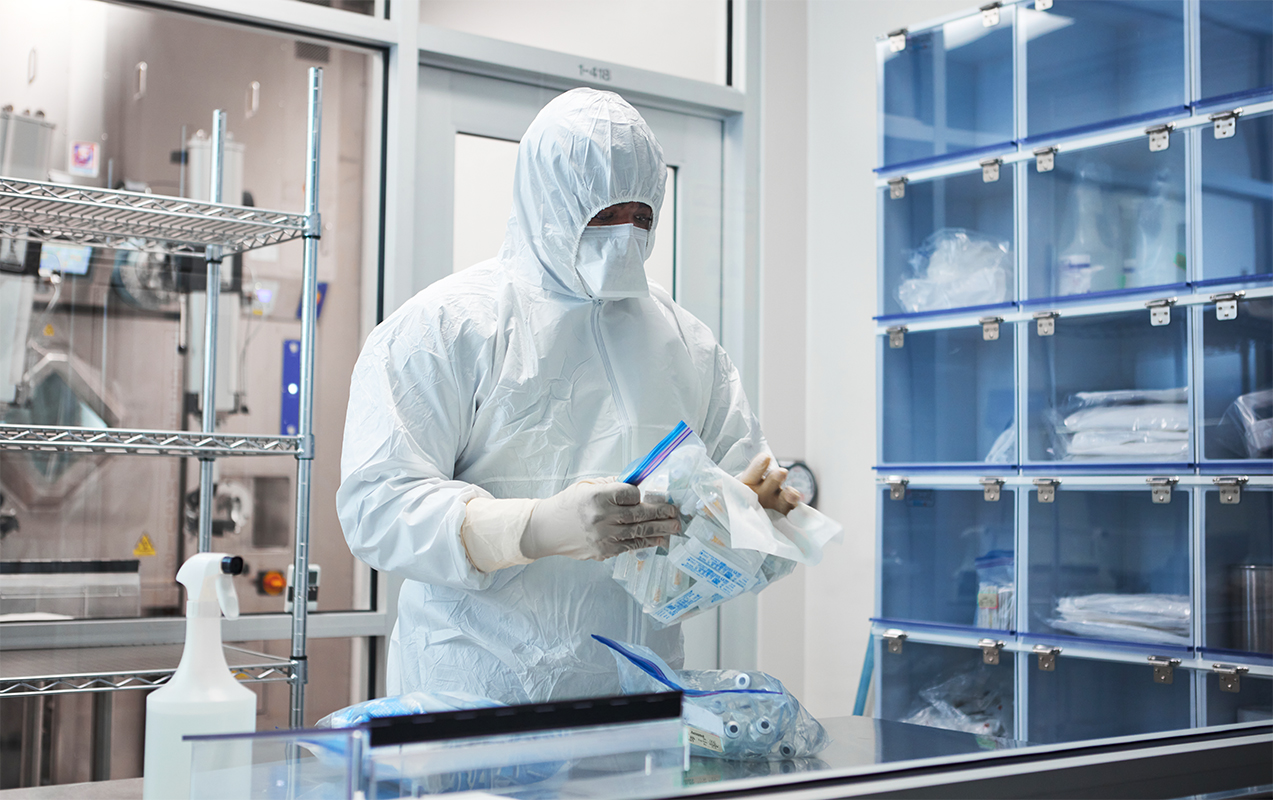 RESEARCH
CMIT has been engaged in multiple clinical trials, ranging from treating prostate cancer patients with advanced experimental radiotherapy localizing endocrine abnormalities leading to hyperinsulinism in infants to imaging patients with breast cancer, Alzheimer's or Parkinson's diseases.
CMIT has significant research capabilities from radiopharmaceutical laboratories to basic science and micro imaging capabilities. These resources are used to support CMIT's research program and to collaborate with industry and academia to further their research goals.
PET IMAGING
Since 1995, CMIT has performed thousands of scans free of charge to indigent patients, primarily to Louisiana residents, and has helped establish PET imaging as the standard of care in the fields of oncology and neurology. CMIT uses a variety of PET radiopharmaceuticals for clinical indications on a daily basis.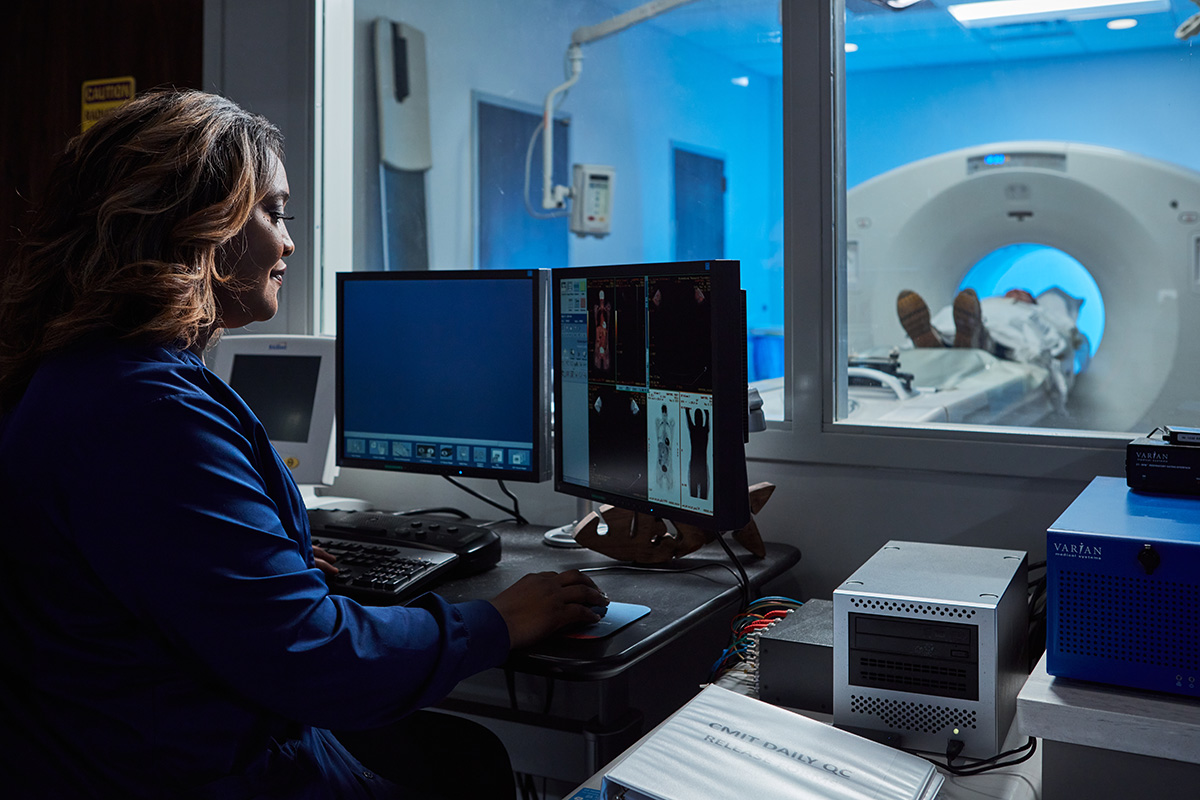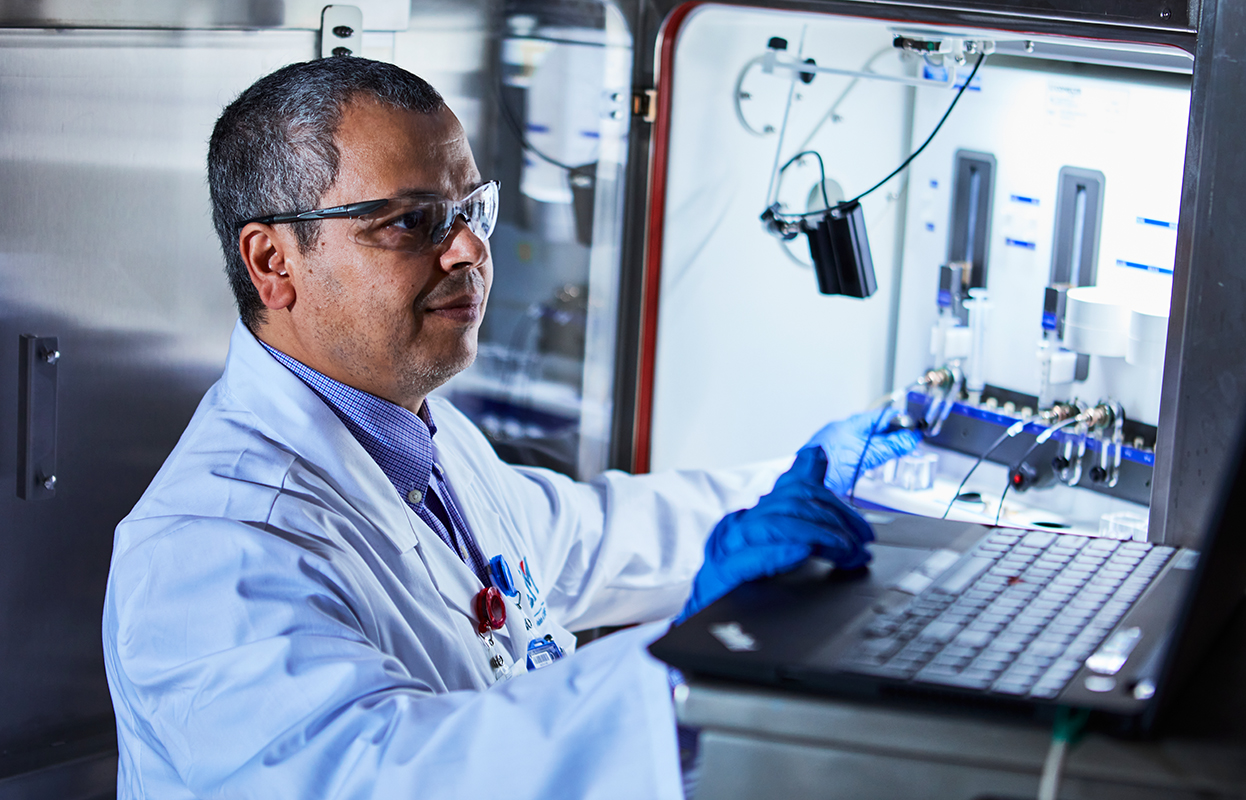 RADIOPHARMACEUTICAL PRODUCTION AND DISTRIBUTION
Currently, CMIT manufactures radiopharmaceuticals that are used for diagnosis and therapy assessment for oncology, cardiology, and neuroimaging. CMIT has continued to expand radiopharmaceutical availability through enhanced production capabilities and expanded radiopharmaceutical inventory.
THE NEW CMIT
On June 8, 2022, the state-of-the-art Center for Molecular Imaging and Therapy (CMIT) was opened as part of a five-year initiative to expand and elevate drug discovery and healthcare delivery. The project included consolidating all CMIT activities from three locations to one facility, upgrading and expanding equipment, recruiting additional staff to further expand CMIT's research capabilities, and promoting economic development through jobs and a robust research program. The new facility is located on the northwest corner of Kings Highway and Mansfield Road in the heart of BRF's InterTech Park.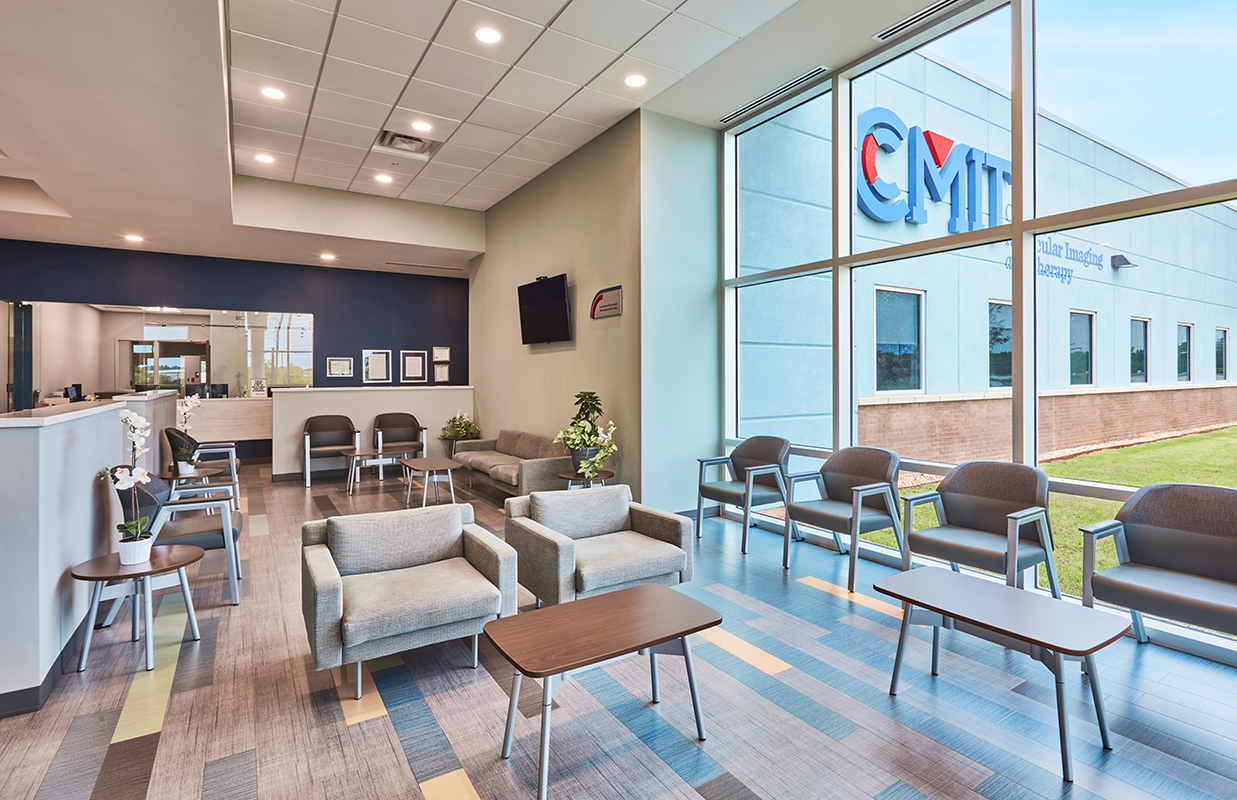 VISIT THE WEBSITE
To find out more about the Center for Molecular Imaging and Therapy, follow the link to the official website.
FOR MORE INFORMATION CONTACT
Dr. Stephen Lokitz
Interim Executive Director
Latest Videos
A global, multimodal hub, Northwest Louisiana is in prime position to move goods across the country and around the world. This video is the first in a series showcasing the Shreveport-Bossier area's assets, infrastructure and quality of life.
Learn more about BRF and its initiatives at our YouTube channel.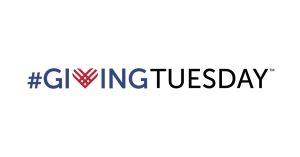 Dear Friends, Donors and Volunteers:  On behalf of the entire BRF team, I want to express our deepest gratitude for...
MISSION
Diversify and grow our region's economy.
VISION
Operate as a catalyst to expand and develop research, entrepreneurship and high-growth businesses in our region.
VALUES
Innovation. Collaboration. Problem Solving. Bold Action.
Stay Updated
Sign up to join the BRF news list to get BRF news and updates delivered to your inbox.