Shreveport Next
Shreveport Next's mission is to recruit small to mid-sized businesses from across the country to relocate or build new facilities in the Shreveport-Bossier area, bringing new jobs and revenue to the region.
About Shreveport Next
Launched in September 2020 as BRF's newest initiative, Shreveport Next proactively recruits small to mid-sized businesses to relocate to or build facilities in the Shreveport-Bossier area, promoting our region's access, affordability, opportunity and capital for businesses. What sets Shreveport Next apart is BRF's ability to provide other funding opportunities to relocating companies that may be otherwise unavailable.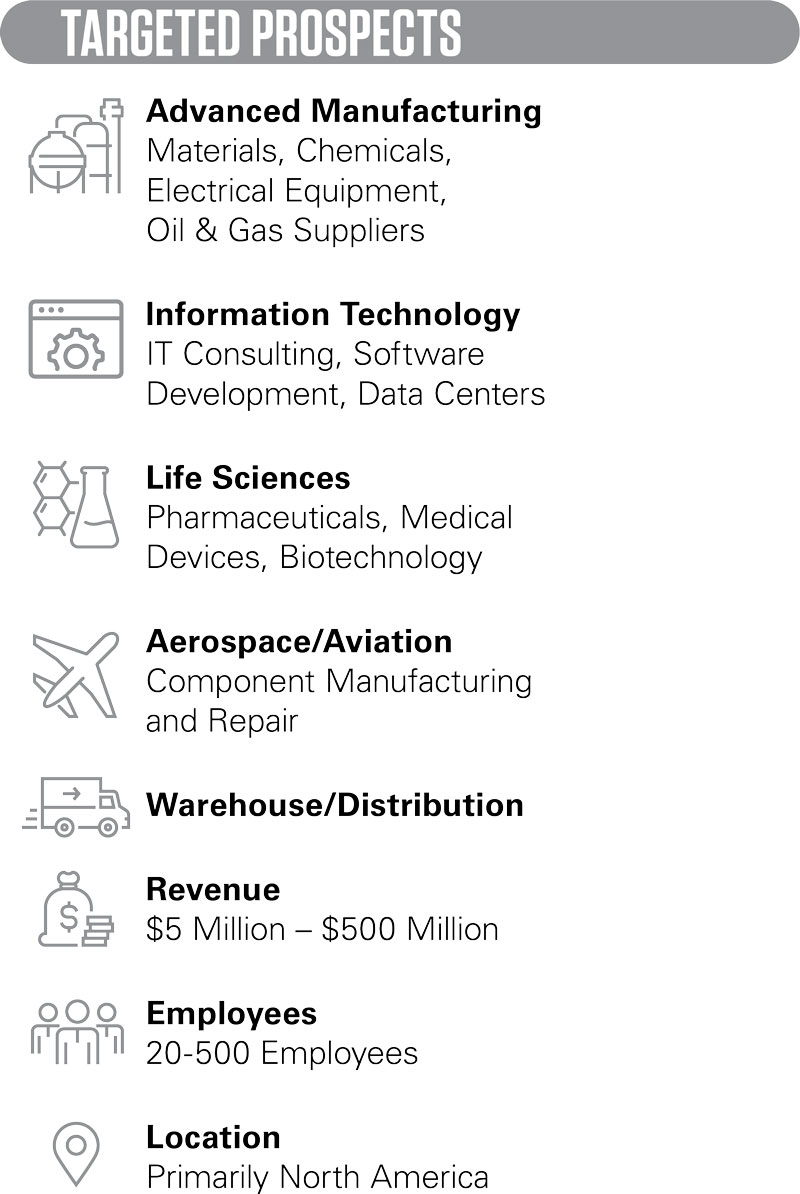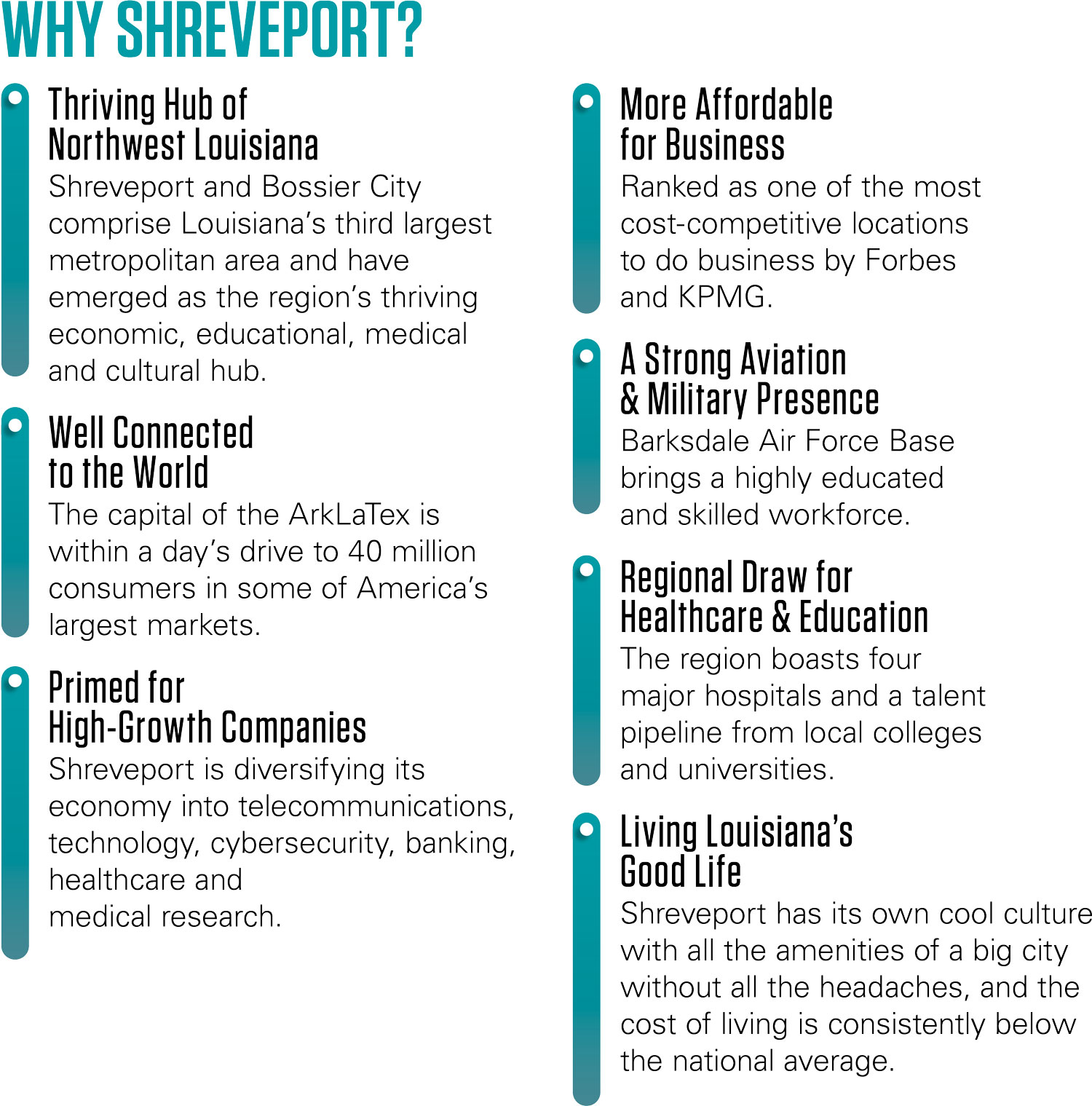 Well Connected. To the World.
With a population close to 440,000 people, Shreveport and neighboring Bossier City comprise Louisiana's third largest metropolitan area. The twin cities and surrounding communities have emerged as the thriving economic, educational, medical and cultural hub of Northwest Louisiana.
Shreveport sits 20 miles from Texas and 50 miles from Arkansas – three hours east of Dallas and five hours northwest of New Orleans. Within a day's drive, businesses can access more than 40 million consumers in some of America's largest markets.
VISIT THE WEBSITE
To find out more about Shreveport Next, follow the link to the official website.
Latest Videos
A global, multimodal hub, Northwest Louisiana is in prime position to move goods across the country and around the world. This video is the first in a series showcasing the Shreveport-Bossier area's assets, infrastructure and quality of life.
Learn more about BRF and its initiatives at our YouTube channel.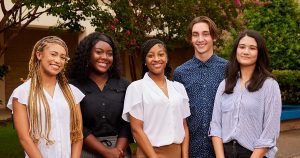 Participants in the 2023 BioStart Internship Program include, from left to right, Brionna Strickland, Avieona Eley, Yoshua Washington, Brantley Welch...
MISSION
Diversify and grow our region's economy.
VISION
Operate as a catalyst to expand and develop research, entrepreneurship and high-growth businesses in our region.
VALUES
Innovation. Collaboration. Problem Solving. Bold Action.
Stay Updated
Sign up to join the BRF news list to get BRF news and updates delivered to your inbox.