Shreveport city leaders announce a drop in crime, new efforts to clean streets and major investments in infrastructure
Crime trending down
Shreveport Mayor Adrian Perkins announced that crime (including homicides) in Shreveport is down so far this year when compared to 2021, the deadliest year in the city's history. At a news conference last month, the mayor said there have been 39 homicides in Shreveport so far in 2022, which is down 43 percent when compared to the same time last year. The mayor pointed out that the city had a 60-day stretch this year without a homicide: the longest in Shreveport history.
Overall, crime in Shreveport is down 15 percent from 2021. The mayor said that public safety remains the top priority for his administration. Police continue to work with other law-enforcement agencies (including the Caddo Parish Sheriff's Office and the Louisiana State Police) and community organizations to help reduce crime in the city.
"The benchmark for the Shreveport Police Department is to continue to push hard until there is zero crime, none at all," said Shreveport Police Chief Wayne Smith.
Shreveport Police Deputy Chief Antwoine White assists resident Shayline Howard.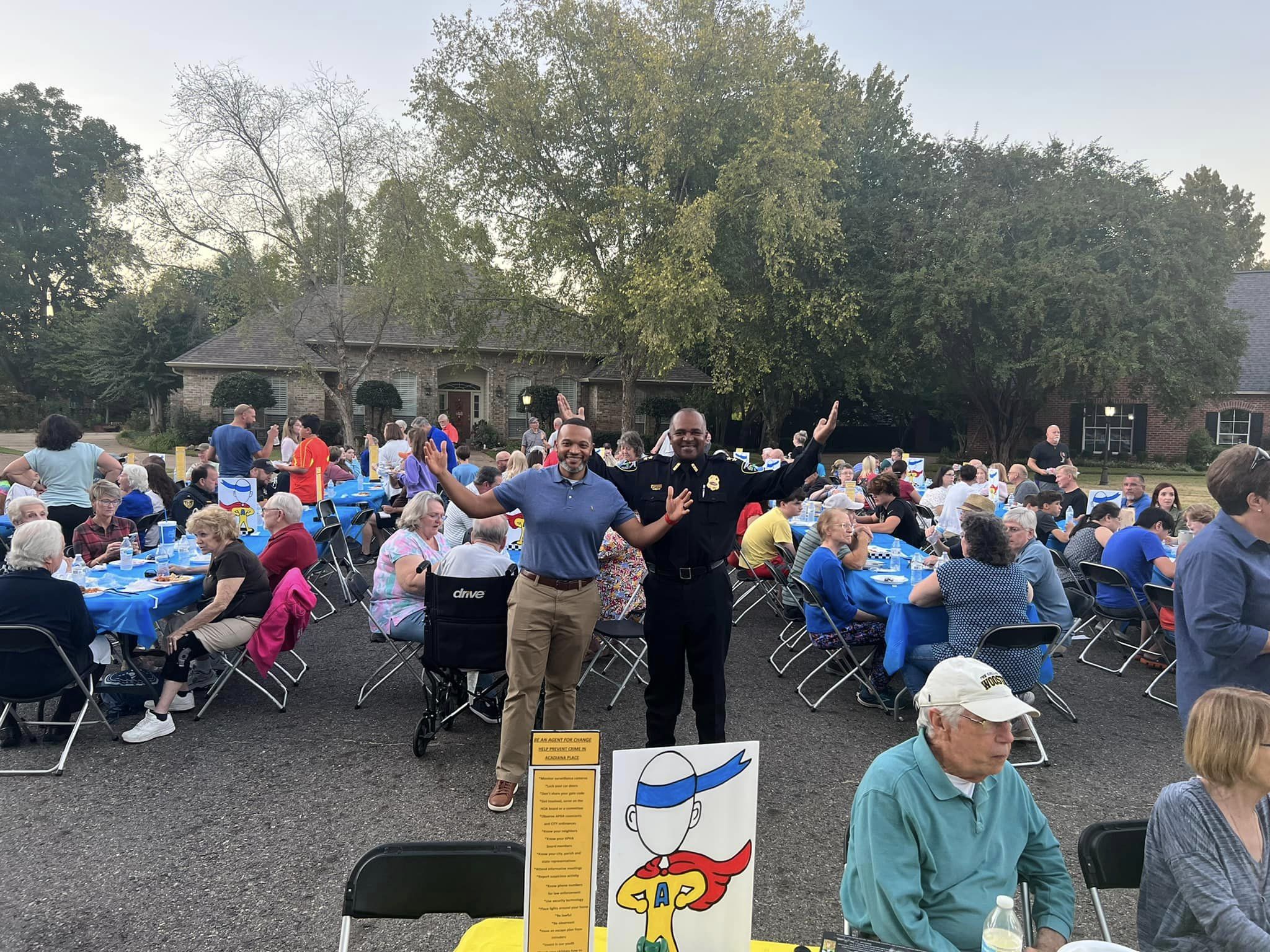 U.S. Attorney Brandon B. Brown of the Western District of Louisiana and Shreveport Police Chief Wayne Smith are pictured at National Night Out on Oct. 4.
The city's new Real Time Crime Center is helping to spot crimes happening in Shreveport. Currently, 524 cameras (including 190 citizen-owned cameras) are being monitored around the city. City leaders say that, to date, 12 flash drives of video evidence have been given to the city's police and fire departments to help with investigations.
"Within the last year of operation through collaboration with Chief Smith and the many investigators at SPD and SFD, we've provided either hard evidence or additional information that helped investigators," said Keith Hanson, Shreveport Chief Technology Officer. "As citizens voluntarily participate in the program and more cameras are hung, we can provide many more success stories through this innovative use of technology."
To further combat crime, the Perkins administration recently announced the city is investing $5.3 million in projects designed to offer activities for children in the city. Shreveport Public Assembly and Recreation (SPAR) will use money to renovate the soccer field at Cargill Park and other projects. The YMCA will renovate baseball and softball fields with its share of the funding. Another $800,000 will go towards establishing a Ronald McDonald House in Shreveport for families of young children receiving medical care.
City tackling litter
Mayor Perkins is also working to clean up trash on the streets. The city spent $500,000 on two street sweepers to tackle litter and other debris along city streets.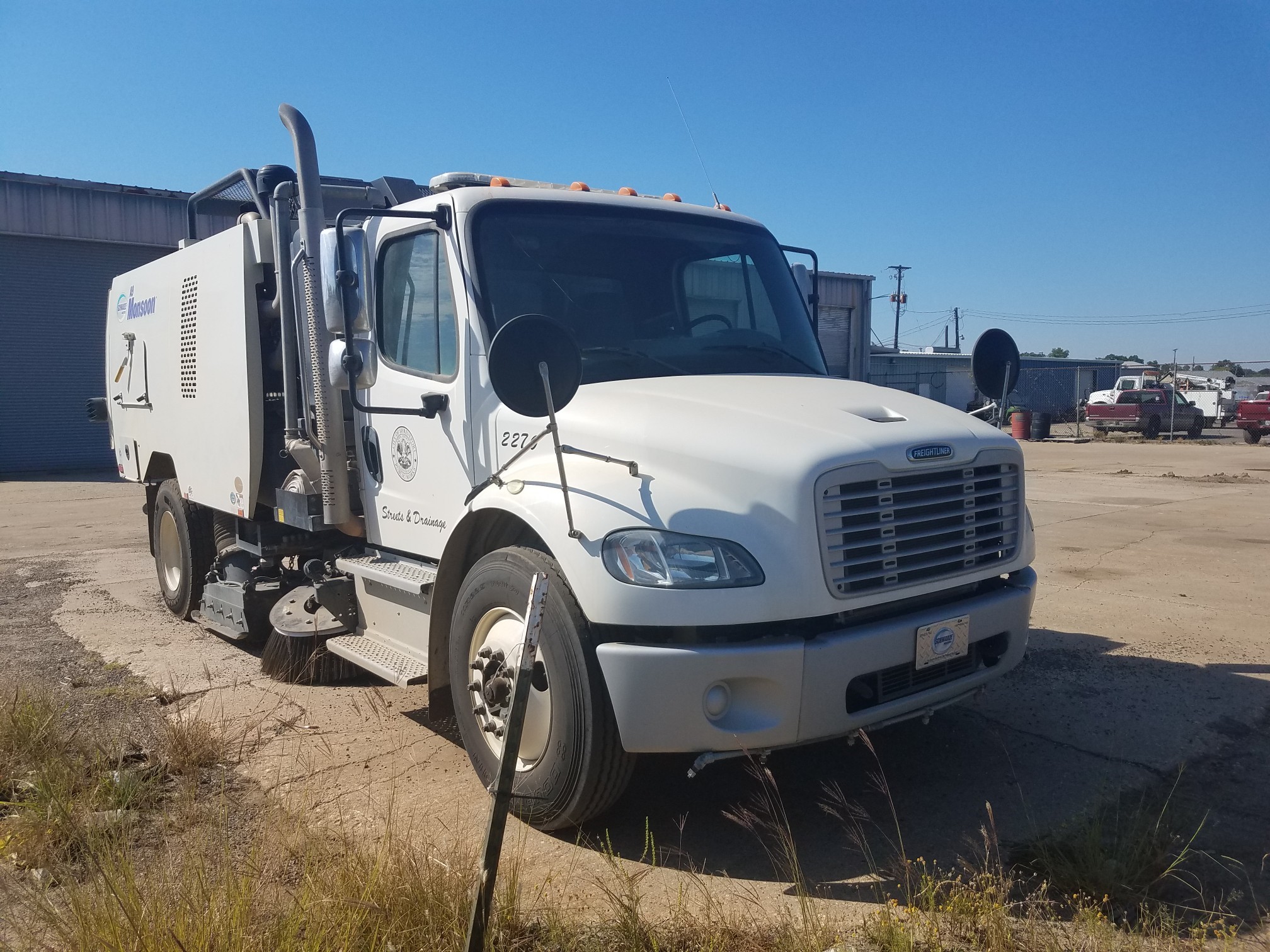 One of two new street sweepers purchased by the city.
City announces infrastructure investments and improvements
The Shreveport Healthcare and Development Corridor, which runs along Kings Highway from I-49 to I-20, will benefit from a $22 million Rebuilding American Infrastructure with Sustainability and Equity (RAISE) grant. The city will contribute a $5.5 million local match. The money will be used for improving the 1.6-mile stretch of road that serves LSU Health Shreveport, Ochsner LSU Health Shreveport, BRF, Shriners Children's Shreveport and Willis-Knighton North.
A past study by Tripp Umbach suggested reconstructing roadways with accommodations for buses, enhanced access for people with disabilities, improving traffic signals, a pedestrian bridge, sidewalks, bike lanes and improved street lighting. 
The Shreveport Healthcare and Development Corridor is a key economic area for the city which includes major employers and has been a focus for economic development and investment.
Port of Caddo-Bossier grows
It has been a busy year for the Port of Caddo-Bossier. On May 11, ground was broken for new tenant Sunny Point Aggregates. The company will remove frac sand from an oxbow lake off the Red River. The sand will be used for drilling efforts in the Haynesville Shale. The new tenant will add 40 jobs at the Port. It also created 70 construction jobs.
On June 30, the ribbon was cut to officially open The Port's new $15 million 100,000-square-foot heavy-load warehouse. The joint project by The Port, Red River Waterway Commission and the Louisiana Department of Transportation and Development allowed two current Port tenants to grow their operations. It also created five new jobs.
For every job created at the Port, there are four additional jobs created in Caddo and Bossier parishes.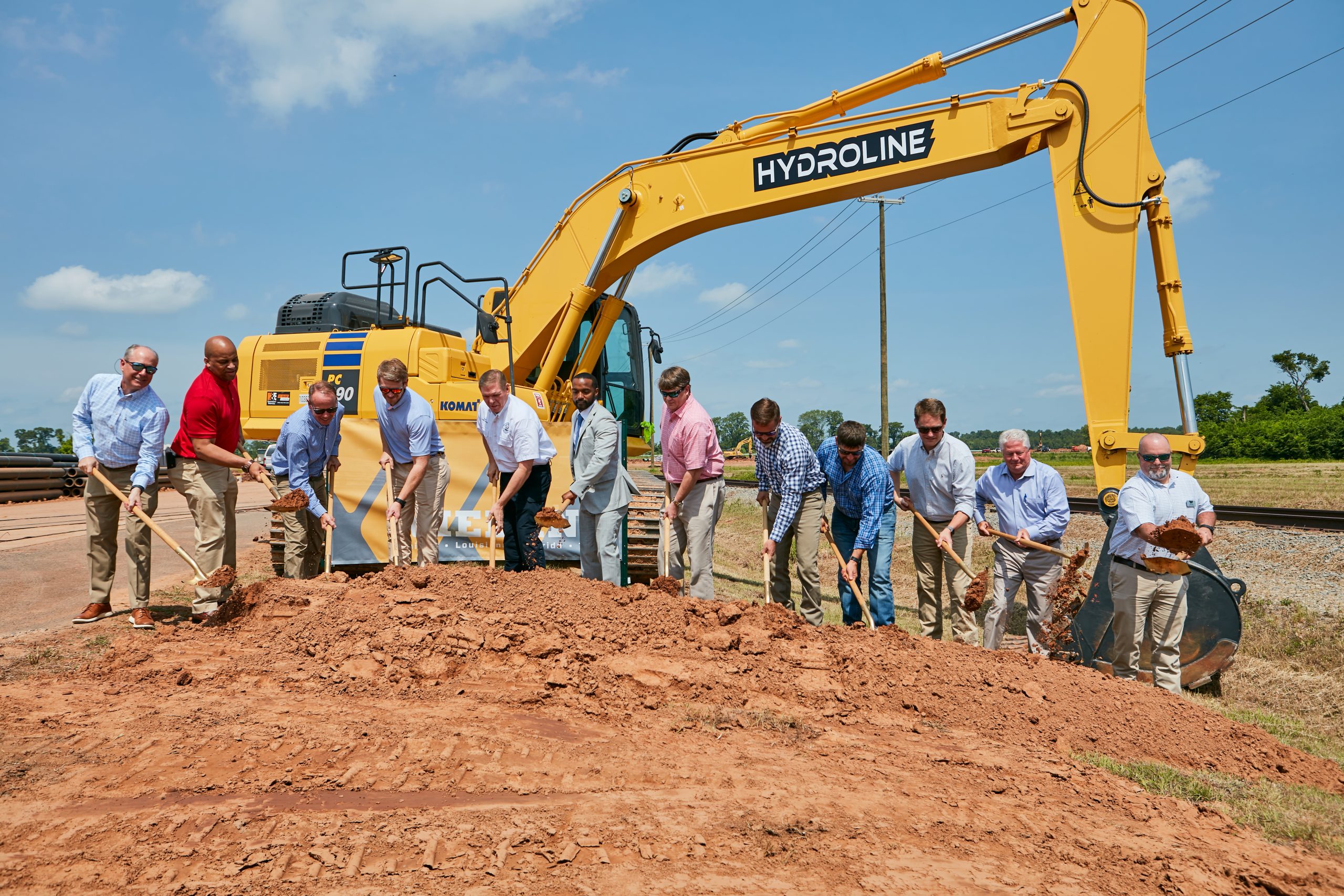 City of Shreveport, Port of Caddo-Bossier and Sunny Point Aggregates representatives are pictured at the groundbreaking for the Port's newest tenant.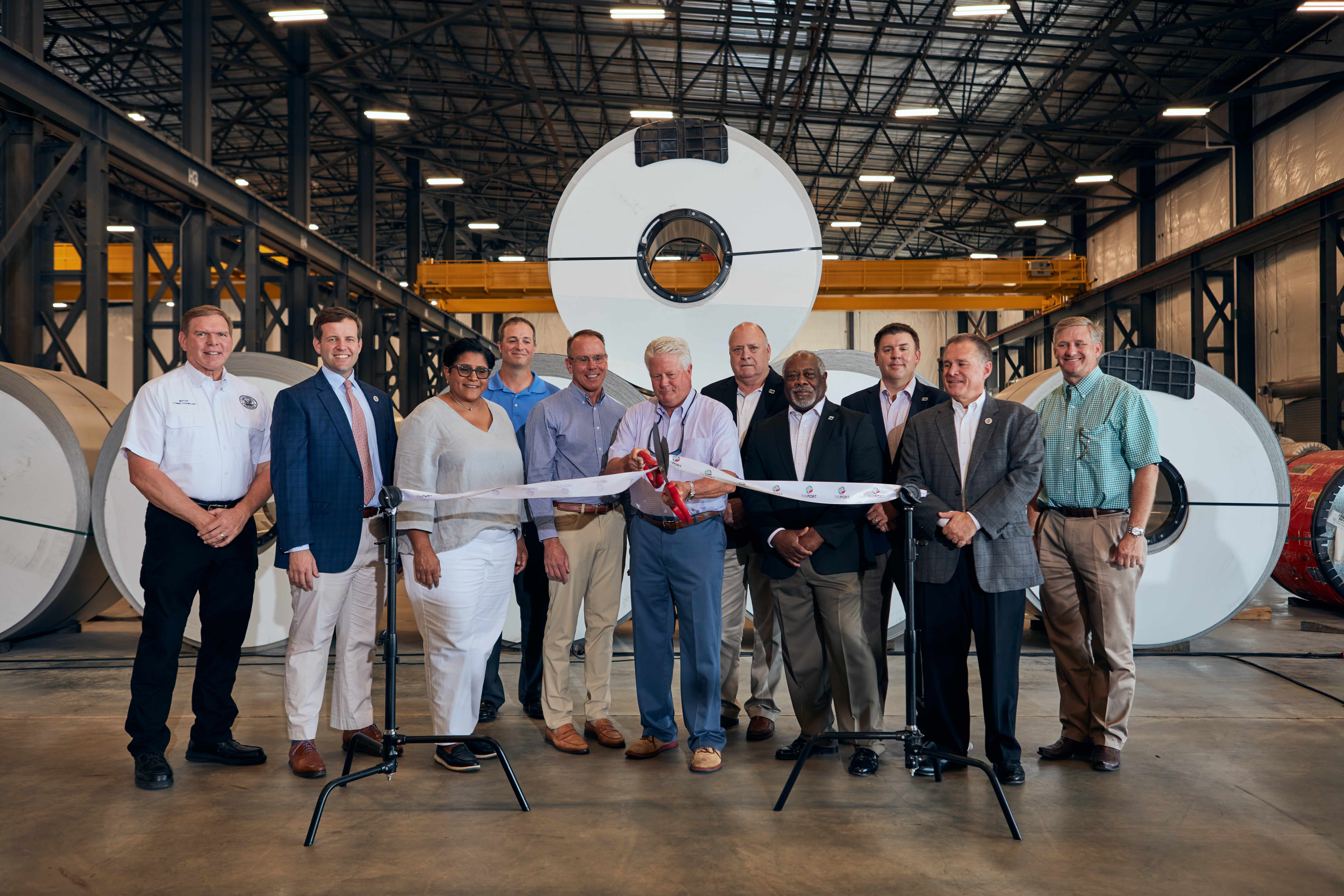 The ribbon is cut on the Port of Caddo-Bossier's new 100,000-squarefoot heavy-load warehouse.