Bobbie Cates Hicks Science and Medicine Academic Research Training (SMART) program participant Jaylen Pruiett has been named a 2023 Gates Scholar. The Gates Scholarship, funded through the Bill and Melinda Gates Foundation, is highly selective with 51,000 applicants this year. Pruiett is one of 750 students nationwide selected to be a part of this prestigious group based on outstanding academic achievement, exceptional personal success skills, and demonstrated leadership ability. Scholars receive funding for the full cost to attend college that is not already covered by other financial sources.
The Gates Scholar program is designed for outstanding minority high school seniors from low-income families and helps students reach their maximum potential at college and continue to excel as leaders throughout their lives.
Pruiett was a top-ranked student in his graduating class and a distinguished scholar at Captain Shreve High School. He was involved in many extracurricular activities, including the Louisiana Association of Student Councils, Top Teens of America, Captain Shreve Student Council, Key Club, Youth Advocacy Team, Mu Alpha Theta, National Honor Society, Black Studies Association, and Fellowship of Christian Athletes. He also founded Swamp Medics – the largest club at Captain Shreve with over 150 members.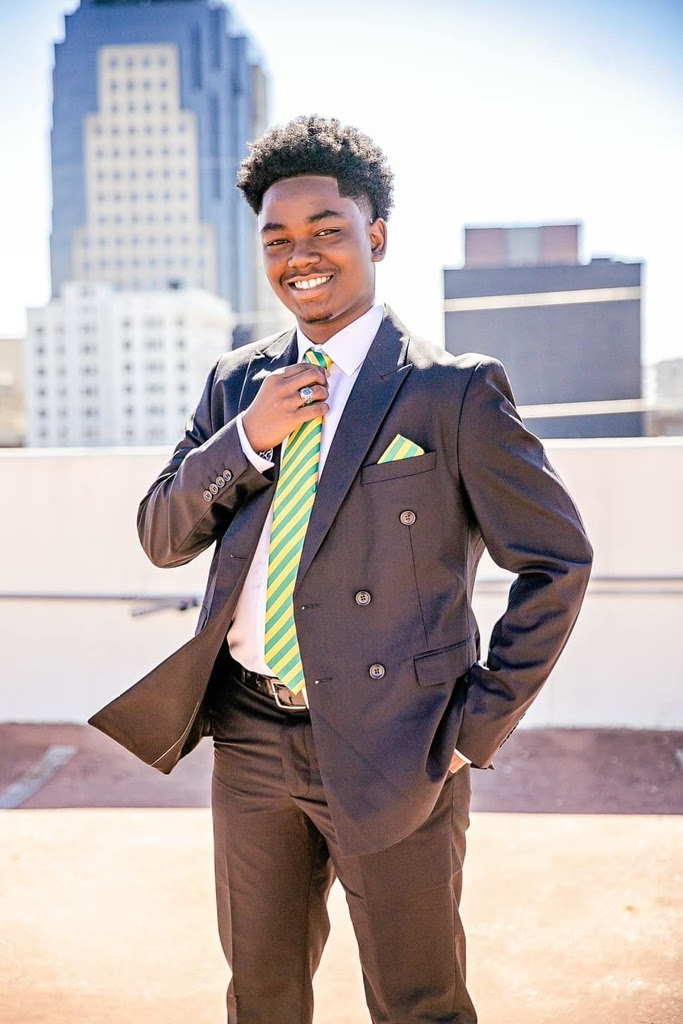 SMART program participant Jaylen Pruiett has been named a 2023 Gates Scholar. Photo courtesy of Jaylen Pruiett.
While participating in the SMART program, Pruiett interned under the guidance of Dr. Diana Cruz-Topete at LSU Health Shreveport, where he studied Sex Differences in the Effects of Mental Stress on Myocardial Infarction.
Pruiett plans to attend Louisiana State University in Baton Rouge with the goal of becoming a cardiologist.
Other SMART student accomplishments include:
Caddo Parish Magnet High School student Raj Letchuman placed first in the Biomedical Engineering category at the Louisiana Science and Engineering Fair (LSEF) and received a bid to the Regeneron International Science and Engineering Fair (ISEF). He was also chosen as Louisiana's Student of the Year. Letchuman plans to attend Yale University to major in a biomedical science, as well as astronomy, to one day work as a flight surgeon for NASA.
C.E. Byrd High School student Chloe Miller placed first in the Cellular and Microbiology category at the LSEF and was named a Regeneron Science Talent Scholar – one of 300 Scholars selected from 1,949 applications and 627 high schools to receive a scholarship award for her and her school. She plans to attend Louisiana State University in Baton Rouge to study chemistry pre-health and to become a dermatologist after medical school.
The SMART program, launched in 1997, is a yearlong research experience for 8-12 academically advanced high school seniors from Caddo, Bossier and DeSoto parishes. Students work alongside investigators at LSU Health Shreveport on research studies. SMART students have a career interest in medicine, biomedical research, or biomedical engineering. The program is a partnership among BRF; LSU Health Shreveport; and the Caddo, Bossier and DeSoto Parish School Boards.
Funding for BRF's EdVentures programs comes from the generosity of donors, including the late Bobbie Cates Hicks, the Bruce J. Heim Foundation, CenterPoint Energy Foundation, the Community Foundation of North Louisiana's Give for Good donors, the Community Foundation of North Louisiana's William C. Woolf Fund, and the Magale Foundation.